Zero to Hero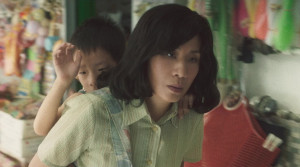 Story: The mother (Sandra Ng) of little So Wa Wai finds out in the hospital that her baby suffers from haemolytic jaundice resulting in cerebral palsy. He will probably never be able to walk and may not even be able to hold his chopsticks by himself. But Ms. So tries everything to make sure that her child gets a good treatment. At an early age already, it becomes clear that Wa Wai needs a hearing aid. However, his mother does not give up and ultimately even manages to make her child learn how to walk. A few years later, Wa Wai (Fung Ho-yeung) is thirteen years old and can move around without almost no difficulty. When some teenagers bully him, he runs away and for the first time, his mother sees how fast her son actually is. Then she notices a poster saying that a club is looking for runners with disabilities and she wants to sign up her son for that. At first, she is told that her son is too young, but when Wa Wai walks past the sports field and coach Fong (Louis Cheung) sees how he starts running next to the sprinters there, he immediately takes an interest in him. He lets him join his team because he still needs a runner for the next Paralympics relay race. Wa Wai has great talent, but he is lacking balance, and he eventually shows other weaknesses. Yet, Ms. So encourages her son to continue and supports him however she can, even if that means working several jobs. That way, Wa Wai can concentrate entirely on his training and actually wins his first gold medal. But how long will So Wa Wai (Leung Chung-hang) be able to run at this level in later years?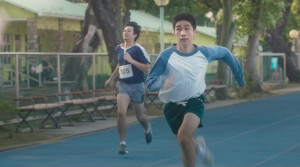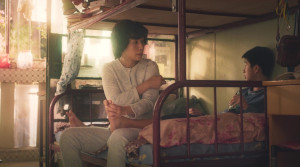 Review: "Zero to Hero" makes no secret of the fact that it uses various genre clichés to win over its audience as effectively as possible. This starts with a tragic premise and continues with the typical sports movie mantra "If you don't give up, you will eventually make it to the top". You also feel reminded of Asian productions such as the South Korean drama "Inseparable Bros", but this time the movie is not about two brothers, but about the relationship between mother and son. The story wants to capture the audience's heart at all times, and in the end, the sports drama is more of a feel-good movie showing what you can achieve if you just fight hard enough and have fun doing it. Since the movie is Hong Kong's contribution to the 2022 Oscars, it should not come as a surprise that it shows decent craftsmanship. Nevertheless, it must be said that the flick sometimes tries too much to pull at your heartstrings and therefore gets a somewhat cheap touch, which stands in stark contrast to the otherwise good quality of the story.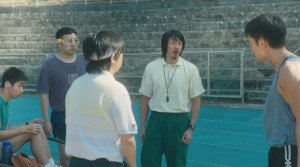 The movie is based on the true story of Paralympics star So Wa Wai, and we actually get to see him at his last race, before we are sent back to the beginning of his career in order to watch the ups and downs. And yet, there are very few obstacles at first. The only thing overshadowing Wa Wai's success is his own next big record he has to conquer, and so half of the movie goes by without a real crisis happening. This may be a bit unusual, because typically the rise of the underdog is celebrated in more detail in movies like that, but it is also a means to an end as it cements the basis of the mother-son relationship. The mother sacrifices everything in her life for her son and pushes him to extend his success even further. You could think that she only wants to make a name for herself through her son, but Wa Wai really loves running, and so she might as well just want to fulfill her son's dream.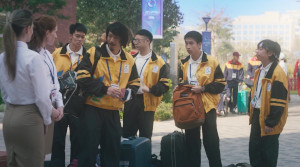 Just as much as the mother never gives up, Wa Wai also continues to walk his own path. The movie's images, which ever so often are in slow motion, show him triumphantly sprinting across the finish line or enjoying his life in sun-drenched scenes. The physically handicapped runner is full of joie de vivre, but he is by no means intellectually challenged, as you might think at the beginning. Because after the first half of the movie, there constantly are confrontations between mother and son, as wishes and intentions for each other often lead to misunderstandings, and sometimes a few truths are revealed, which have not been spoken out ever before. This leads to some interesting dialogues with a few moments that actually bring some depth to the otherwise quite stereotypical drama. Wa Wai also grows as a person, and we realize how he and his mother experience his disability in completely different ways through the environment.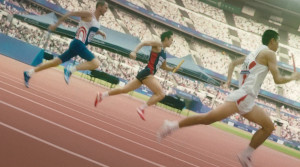 It also gets interesting when it comes to the big crisis: the money. Because even though their achievements are often the same, the participants in the Paralympic Games receive only a fraction of the prize money that non-handicapped athletes get. And so, the mother also has to look for sponsors, which is actually not a selfish thing, as she ultimately only wants to make sure that her son is taken care of when she is no longer around. But Wa Wai just wants to run, and now he has to deal with directors who think he does not speak "disabled" enough for an advertisement. From this point on, the mother also puts more pressure on her son, which she does not enjoy doing, though. Sandra Ng ("Jiang Hu - The Triad Zone"), who also produced the movie, portrays the kind-hearted mother, who cannot be stopped as soon as she set her mind on something. You can tell that the mother had to fight all her life to raise her son, and over the years, she has become even more rigid.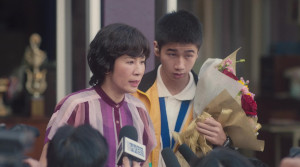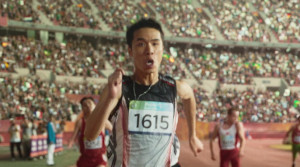 But whenever "Zero to Hero" gets a little more substance - love is addressed very briefly as well as the neglection of the second son - the focus shifts back to the main story. That's a pity, because despite some surprisingly deep thoughts of Wa Wai, you always get the feeling that director Jimmy Wan only scratched the surface. Some metaphors, which are sadly spelled-out too much, also contribute to that feeling. The ending with its flashbacks and a soundtrack by Day Tai - which may not be all that bad, but the strings used here once again emphasize the tear-jerker aspect of a movie about an exceptional talent and his hard fight to the top - ultimately make "Zero to Hero" a well-produced drama that, while it does manage to put you in a good mood, still uses too many clichés. The adaptation of this otherwise fascinating and entertaining story would have needed more fine-tuning.
(Author: Manfred Selzer)