Legally Declared Dead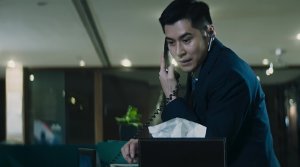 Story: Yip Wing-shun (Carlos Chan) is an insurance agent and always does a good job. He even manages to cope with the most difficult clients. When he is asked to do a home visit at the house of the mentally disabled Chu Chung-tak (Anthony Wong) in order to take out another insurance policy, Yip finds Chu's son hanged. The police are quickly convinced that it was suicide, but for Yip it is clear that there is more to the case than meets the eye. Chu's reaction to his stepson's body was way too emotionless. The dead child's mother, Shum Chi-ling (Karena Lam), is devastated, but assures Yip, who voiced his worries, that her husband could not hurt anybody. Soon, however, Chu turns up almost every day at the insurance company and demands the insurance money for his dead son as the family had signed a contract with the company a year ago. The fact that Chu needs the money to survive and that the insurance agent finds out that Chu seems to have gambling debts only confirms Yip's suspicion that the child was killed by his stepfather. In addition, this case brings back Yip's childhood trauma, so his girlfriend Wai-yee (Yee Tong) soon starts to worry a lot about Yip's mental state. Yip becomes deeply absorbed in the case and desperately wants to uncover the truth. But the truth turns out to be quite unpleasant...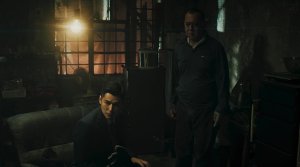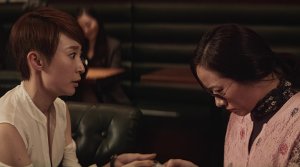 Review: The good thing about a bad memory, which allows you to remember two or three things that happened during the week at best, is the benefit of being able to watch a second interpretation of a novel adaptation without remembering watching the first one. Luckily, this website also serves as a personal movie archive, so that I was able to prove to myself that I had already seen the Korean movie adaptation "Black House" based on the Japanese novel by Yusuke Kishi. The book was also adapted into a Japanese movie version in 1999, but that one I still have to watch. What can be said about the Hong Kong version by Steve Yuen, though, is that it is very atmospheric and lives off of two excellent actors. The movie starts out as a crime movie with thriller elements, but halfway through turns into a psychological thriller which also has some horror elements in store for us.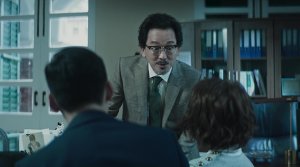 The director deserves praise for putting the storyís focus on the characters and working with their psyche. Granted, he could have done even more in this respect, and the suicide of Yip's brother seems a little under-represented as a traumatic experience in the movie in order to really convince us that this had a big influence on Yip's later decisions. But we have already seen far worse attempts to sell the idea that the protagonist can no longer distinguish between delusion and reality. As far as I can remember, this aspect of the story was solved in a better way in the Korean adaptation, though. This may also be due to the fact that even though lead actor Carlos Chan does a god job and manages to win us over as a likeable, boyish guy, he lacks some depth. Especially since he is upstaged by some of the supporting actors.


Of course, he has no chance against Anthony Wong ("Gangster Payday"), who lately hardly appeared in movies that interested me, and even in those he could not quite achieve the level of quality we know from his acting. This time, however, he is back in top form and manages to play mind games with us as a frightened child in the body of a man who might actually be a very intelligent murderer. But the hidden surprise of the movie is actress Karena Lam. The thrillerís story establishes quite quickly that the wife can't really be completely innocent either. In addition, there are conversations about the nature of criminals and murderers, all of which point in Shum's direction, at least as an accomplice. And what Karena Lam ("Integrity") makes of her role is truly impressive. With every minute she has on screen, she dominates the movie more and more.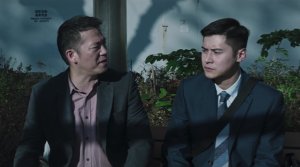 Lam has not yet had a chance to shine like this, so now she's giving it her all. Without revealing too much, it can at least be said that towards the end she becomes the actual focus of the movie. Even though Steve Yuen tries to keep some characters and symbols enigmatic, the twist is hardly surprising, especially since it is presented very early on in the movie, as was the case with the original material. "Legally Declared Dead" tries to give the viewer the runaround from time to time, but not very successfully. Most of it is obvious far too early, so you have to wonder about Yip's stubbornness and his tunnel vision, even if these are perhaps typical traits of him. With the movieís dark visuals and constant developments - some of which are a little unbelievable and give the flick some plot holes - Steve Yuen creates an extremely solid and gripping thriller, which, due to its dense atmosphere, also reminds you of a film noir.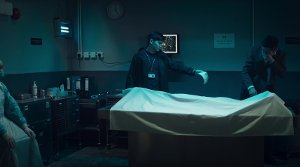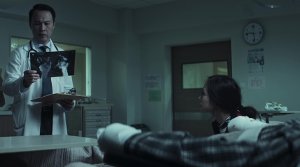 But the finale gets some minus points because it seems as if the writers desperately wanted to include a showdown. With its ending, the movie takes a turn into the horror genre - which it already did with a few dreams and the general atmosphere, only then it was done subtler and better - and with that it spins out of control, especially when our hero manages to defend himself against an aggressor purely by chance, even though itís against someone who is physically handicapped. Moreover, you often get the impression that the movie could have turned out pretty brutal. We even get some torture or mutilation scenes, but we only see the end result at best. For some, this may also be cause for disappointment. Nevertheless, it must be noted that the world and the people in it constantly show their dark sides, which makes the movie so atmospheric and entertaining in a gritty way. Thatís why you can easily turn a blind eye to the narrative blunders. In the end, the movie still turns out to be one of perhaps the best psychological thrillers from Hong Kong that we got to see in recent years. Even if there is not that much competition...
(Author: Manfred Selzer)