Ode to My Father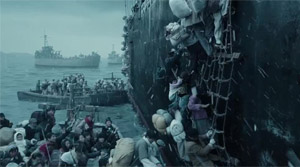 Story: During the Korean War little Deok-soo and his family are forced to flee their hometown Hungnam. They are taken onboard an American freighter. However, in all the chaos Deok-soo loses sight of his sister and his father stays behind in order to look for her. Now, Deok-soo is the head of the family and still being a little child he already has to take care of his mother and siblings. Moreover, after the country is divided chances are very slim that Deok-soo's father and his sister may ever manage to reach the south - if they are still alive. When he is grown up Deok-soo (Hwang Jeong-min) even passes up the chance to go to university and instead earns the money for his brother's tuition fee who is way more gifted than him. In order to do so he goes to West-Germany where he works in a coal mine along with his friend Dal-goo (Oh Dal-soo). Work there is very tough and almost unbearable. But Deok-soo also meets the Korean nurse Yeong-ja (Kim Yun-jin) who he instantly falls in love with. His visa isn't extended, though, and so he returns home to Korea. Yet, Deok-soo's adventurous life doesn't end there. He also ends up in the Vietnam War while he still hasn't given up on his father coming home one day...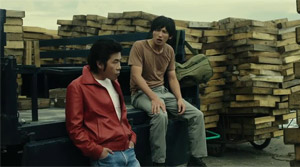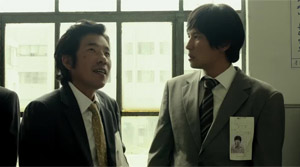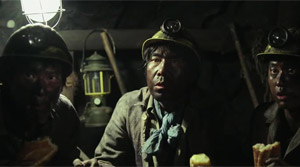 Review: The reasons for the giant success of "Ode to My Father" are easily pinpointed. The drama spans over 60 years and accordingly appeals to several generations at the same time while the story gets an epic flair as Deok-soo is part of important historical events without being aware at the time what kind of impact they will have on future generations. This is what makes the movie resemble "Forrest Gump" to some extent. But where latter one could secure itself a place as a (future) classic because of its smart screenplay and outstanding wit "Ode to My Father" aims more at the heart and squeezes certain emotions out of you with such boldness that you actually will be impressed how much the film manages to move in the end, but somewhere in the back of the (more demanding) viewer's head there will be a voice making itself heard on several occasions that regards so much emotional manipulation as an affront to your intellect.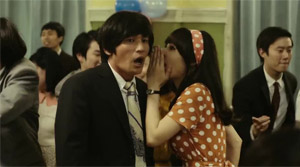 No question about it, director Yoon Je-kyoon has already tried his hand at many genres and he didn't do so without some box-office success like with his "Haeundae" and "Sex is Zero", but their cinematic value remains rather questionable. This time Yoon has streamlined his movie for an even wider audience and the screenplay works in his favor. The motive of nostalgia, that is strongly made use of and thus will particularly win over older viewers, is combined with the tragical story of a father who suffers from quite a few scars inflicted by the harsh times he lives in, yet he is constantly sacrificing himself so that today's generation doesn't have such a hard time. There is a huge amount of material that justifies the string-heavy soundtrack to kick in and thus force some tears out of you. So far, so good - but...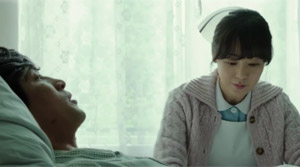 But subtlety is something you will look for to no avail. In the movie a certain KBS series, in which families that were seperated by war and are finally reunited, is reenacted and that's exemplary for the problems that arise in "Ode to My Father". It's natural that such a reunion after all this time is emotionally engaging and family members are thankful for the tv station's help, of course. But KBS also utilized those families in order to movie the audience to tears in a very blunt manner and make some money off them. Director Yoon doesn't make anything else here. So should you really lean back without having to assume at least a bit of phoniness in this drama? Still, most of the time this is masked fantastically by wonderful sets and many nice details implemented.


Although the film wasn't shot in Germany, but in the Czech Republic, the richness of detail is amazing. A few of the alleged Germans speak with a slight accent and the headman of the coal mine is an awful actor, but apart from that the hospital, the vehicles and other small things are convincing. Kim Yun-jin ("Heartbeat", "Seven Days") also convinces with a pronunciation of the German language that actually allows Germans to understand her quite well! Oh and by the way, her acting isn't as obtrusive as usual. Deok-soo doesn't just end up in a German coal mine, though, but also finds himself in the Vietnam War (although the scenes were shot in Thailand) and here you actually have the feeling of being in a completely different place - with great sets as well - without the film losing any coherence. Furthermore, as some sort of small easter eggs, Deok-soo constantly runs into important Korean personalities without knowing it, like the founder of Hyundai or the wrestling champion Lee Man-ki.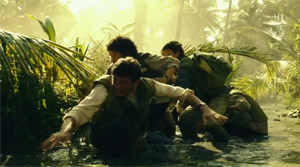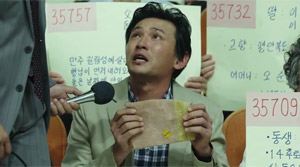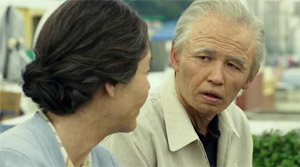 "Ode to My Father" scores with those small details. The trip through Deok-soo's life is an adventure that you gladly tag along. But his hardships are celebrated a little bit too much at times and also in the shape of rivers of tears. Hwang Jeong-min ("Fists of Legend", "New World") carries the movie even through the more problematic parts well. Especially as an old man he shows some nice pecularities. But the characters aren't extremely complex which is also why it's up to the actors to make them more three-dimensional. Luckily, this is achieved most of the time. When all is said and done, this epic drama has taken you on an emotionally exhausting trip, but director Yoon doesn't approach his themes delicately. The fact that the film sketches almost all of modern Korean history from the perspective of a father (while trying to be conspicuously unpolitical) gives it more profoundness than it should have with all the corny, emotional outbursts involved.
(Author: Manfred Selzer)