Best Friend
aka
Good Neighbor
Story: In 1985 Lee Eui-shik (Oh Dal-soo) returns to his homeland after his political exile. The Korean president instructs Kim (Kim Hee-won) and his team, to make Lee fall out of favor with the people, because he could become a dangerous opponent in the upcoming presidential election. The left-liberal politician is placed under house arrest and a rumor is started that he is a communist. In the meantime, Dae-kwon (Jung Woo), who is spying on demonstrators - who the government therefore automatically categorizes as communists endangering public order -, manages to pull off a big job, so Kim makes him the leader of the team that is in charge of spying on Lee Eui-shik. Dae-kwon moves in right next door to the politician and eavesdrops on him day in and day out using countless bugs. Lee is actually planning his official announcement to run in the presidential election. Dae-kwon and his team try to find incriminating evidence against the politician, and when they don't manage to do so, they counterfeit it and want to secretly hide it in Lee's house. But things turn out not to be as easy as planned. To make matters worse, Lee even tries to become acquainted with his new neighbor. Dae-kwon almost gets busted countless times. However, when he gets to know his neighbor a little bit better, not only through the bugs, but also because he has a few conversations with him, he soon has to ask himself whether what he is doing is really in his home country's best interest...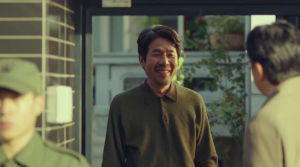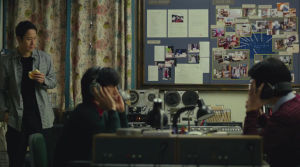 Review: "Best Friend" doesn't really want to be an overly political movie. Instead, it is a comedy which focuses on the beginning of a pretty ill-fated friendship. What works as a buddy movie in the cop genre should also work within a political framework. And that's actually the case. The story is fictional but uses many real circumstances of the year 1985 as a basis. The movie does a good job using dramatic moments to portray the difficult time when democracy was not yet reality. At the same time, it tries to do so in a very carefree way. Above all, "Best Friend" wants to be a comedy which scores with its humor and wants to create a warm and fuzzy feeling in your stomach. This works, but it is in stark contrast to the more serious moments, which can be quite tragic.


In 1985, Chun Doo-hwan was South Korea's president, and there were many student protests for democracy in the country. The president had these students pegged as communists, so he could quickly get rid of them. They were often held captive in cruel conditions or even tortured. "National Security" took place in the same year and dealt with the subject a little more intensely. The desperation that the apparently hopeless struggle against a dictatorial regime entails is also omnipresent in "Best Friend", and it even plays a big part in what makes the friendship between the two unlike protagonists possible in the first place. Because the injustice and cold-bloodedness, which the government displays by not even shying away from murder, makes Dae-kwon think about whether he is fighting on the good side after all. Right from the start, there is no doubt that the hero will have his cathartic moment.


When we see Dae-kwon dive into a pit toilet in order to gather evidence against government critics, the scene already has something humorous to it, and shows his almost fanatic purposefulness. Then he is set up with a duo of apparently incompetent spies who come up with the most absurd ideas of how Lee, who is placed under house arrest, could actually still get into touch with his political friends. And so, at some point, even the rustling of a bag is interpreted as Morse code. Humor was clearly important to the director, as shown by a scene in which the same two "idiots" break into Lee's house only to then get surprised by the returning domestic help. What ensues is a game of hide-and-seek in the house, which kind of reminds us of a comedic stage play. It should come as no surprise that "Best Friend" uses its humor as a strength since director Lee Hwan-gyeong has already been responsible for "Miracle in Cell No. 7".


The sets are well chosen and nicely staged. You actually feel like you're back in the 80s. This also applies to the music, and there are many titles mentioned which were banned because their lyrics could be interpreted as communist. Here it becomes clear that you not only need to have knowledge of that time's pop culture, but that a lot of humor also gets lost in translation. Nevertheless, the humor knows how to win us over because even though it sometimes includes slapstick, it is not of the cheap kind. This is also due to the actors' performances. Jung Woo ("New Trial") actually plays a pretty serious guy. It's only towards the end of the movie that we also get some humorous scenes from him. At this point, however, a major problem must be addressed. Towards the last third of the movie, at the latest, we get some twists and events that are extremely tragic and remind us more of a political drama/thriller. Nevertheless, director Lee eventually tries to find his way back to his comedic focus again. While this is successful in some respects, the change in tone might still be a thorn in the viewer's side.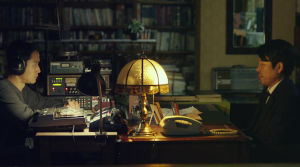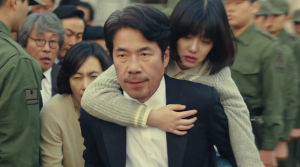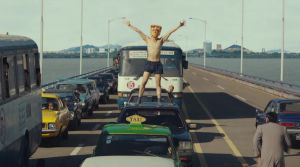 As a matter of fact, "Best Friend" was already supposed to come out 2018. But then, during the #MeToo movement, there were accusations against actor Oh Dal-soo ("Tunnel"), so the movie release got postponed. By now, Oh has been cleared of the allegations, and even though his career has been ruined by defamation, he might even get a comeback. At least, Oh Dal-soo can now test the waters with the release of this comedy drama. While he has played the clown quite a lot of times, his character here is warm and modest, and the actor is in top form. Thanks to him and the heartwarming message about friendship and the fight for democracy, the movie gets a clear recommendation, despite a few plot holes. While the mix of comedy and drama doesn't always quite hit the mark, you're still left with a warm and fuzzy feeling, in the end. Something you can actually always count on with director Lee.
(Author: Manfred Selzer)