Accidental Detective 2: In Action
Story: After their first successfull case, detective No Tae-soo (Sung Dong-il) and amateur detective Kang Dae-man (Kwon Sang-woo) open up their own private detective agency. Dae-man sells his comic store, but does not tell his wife about it, whereas Tae-soo puts himself on indefinite leave of absence from his police work, so that he can test out how the new business works out. In fact, it seems hard at first to find customers. But then Dae-man manages to reel in a customer: a women looking for her husband who has gone missing. He went shopping and has not returned ever since. First investigations reveal that the man is dead. He was run over by a train. But the detectives do not believe in suicide because there is no footage of him on the CCTVs on the way from his apartment to the railroad tracks. Woo Won-il (Nam Myung-ryul) is the person who identified the body. He is the head of an orphanage. The deceased used to grow up in this orphanage and it turns out that other former inhabitants of this orphanage died under mysterious circumstances, as well. Somebody even warned the deceased via text message right before his death. To find out who warned the man, Tae-soo and Dae-man meet up with the hacker Hopper (Lee Kwang-soo). With his help, the two detectives are able to track down the man, who then runs away from them and during the chase falls off a building. Now, he is in a hospital and until he wakes up, the detectives seem to have reached an impasse...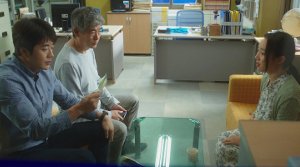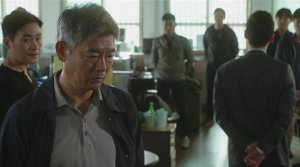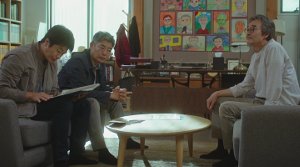 Review: After the success of the buddy-cop-flick "Accidental Detective", which lived off the two main character's chemistry, a sequel was inevitable, especially because the movie had already suggested the possibility of an entire series. Unsurprisingly, the sequel comes along as a humorous crime movie without any exceptionally creative twists. However, the movie always knows what it wants to be and does not experiment with a genre that simply would not fit. "Accidental Detective 2" therefore might not always be full of suspense and the hunt for the murderer mostly is as predictable as his motives, but it still is a movie which is always entertaining. It is one of those little movies which could even have worked as a well-done two-part TV show and still serve as a nice little diversion.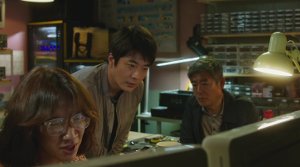 The movie picks up right after the first one and deals with the two private detectives' first case. However, they first need to find their case. This proves to be rather difficult but it gives us some time to get to know the characters a little bit more. Due to the first movie, the two protagonists are already well attuned to each other and the duo knows how to play off of their strengths and weaknesses during amusing scenes. Dae-man therefore still thinks of himself as a mixture of Sherlock Holmes and Detective Conan - even if he is still the big child from the first movie - and because of it gives his wife and everybody else a hard time. It is a pity, though, that his private life shifts into the background for some reason. The first movie did a better job at that. Tae-soo is the reliable cop who adds to his partner's unpolished talent with his own experience. The fact that his marriage is still not being explored in this movie is kind of weird, though.


Of course, a sequel always needs at least one new character. In this case, it is the hacker Hopper, played by Lee Kwang-soo ("Confession"). He sticks his nose into everything, but once he has to leave his room, he turns out to be extremely anxious and is hardly of any help. Fortunately, he is not just one of those funny minor roles we are used to from those kinds of movies. But the two detectives are always the center of attention and they actually search eagerly for clues instead of getting them dropped into their laps. This keeps the plot going and provides enough scenes where we can watch the two actors getting in the zone. Thankfully, there is no such thing as flat humor here. The movie offers fewer stereotypical humorous moments as you would expect, but I'd rather have it that way than getting a fireworks of jokes and only half of them really work. But somehow, "Accidental Detective 2" is just fun to watch.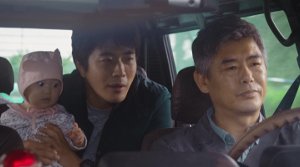 You will also have trouble finding a lot of action in this movie. However, this is rather refreshing because that way the movie stays true to its tone. Even towards the end, when - according to the laws of movie making - everything has to get more thrilling and dramatic, Lee Eon-hee manages to integrate the humor into the rest of the events rather skillfully. Only one scene is kind of surprising: A woman lures one of the detectives behind a bus, rips her clothes and accuses him of rape. In times of the Metoo-debate in Korea, it is almost shocking to see this aspect shown here. But as a woman, Lee Eon-hee is able to get away with more than her male colleagues. Apart from that, her directing shows that she has some experience - her debut was the romantic drama "...ing" - and that she is able to get the most out of a TV-movie, even if the plot doesn't offer much.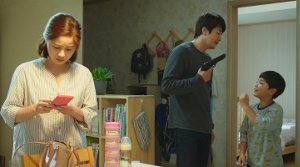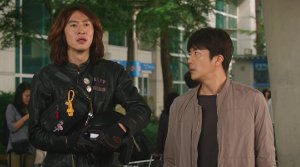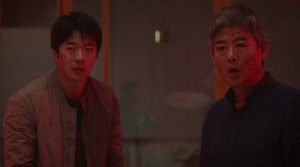 Of course, this is not completely true, as the case proves to be bigger than expected, in the end. But in its core, this flick is a simple comedy crime movie, which knows how to play in favor of its strengths. It is entertainment on a pleasantly consistent level, even if it is not necessarily a high level. Next to the fact that, apart from the two protagonists, the movie proves to be rather generic and there is nothing really exceptional happening, it is also a pity that the director didn't explore some of the minor characters, like the detectives' family members, a little bit more. Because, when "Accidental Detectives 2" works with its characters, it is the most effective. But maybe we'll get to see that in the third installment. Admittedly, nobody will long for it eagerly, but if it happens, you will watch it with the same rather low level of expectation you had for the sequel and in the end, you'll get another nice little diversion from your everyday problems. For some people this may not be enough - and justifiably so - but sometimes that is exactly what you need.
(Author: Manfred Selzer)