News, Trailer, Links

"Social Networking Trinity": You can now be connected to AsianMovieWeb through all three major social networking sites. Yes, we are now also available on Twitter and via RSS Feed. Technological progress has apparently caught up with us. However, I hereby vow that this site will never become a blog. That blog thing seems to be some kind of virus...
You will always find those cute symbols on the left side of the navigation bar. Probably no one will see them there anyway...
You already know that one. Just like us and we will hug you back if we happen to meet!

You know, it's that thing with the bird. Follow us and we will lead you to the promised land of Asian Cinema.

This is for everyone who needs to stay up-to-date. If you don't know what this is about, you probably won't need it. Or just ask your favorite search enginge.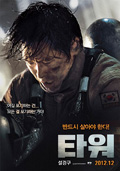 "The Tower": Even though this most likely will turn out to be just some loud blockbuster cinema I don't want to hold back the trailer to the newest Korean disaster movie, in which a fire breaks out in a tower and only a team of fearless firefigthers can save the people trapped in the building. Trailer and more info wait for you over at
Fareastfilms
again.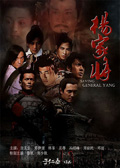 "Saving General Yang": Director Ronny Yu should ring a bell with anyone who has seen the Jet Li-flick "Fearless". His newest movie is a historical epic revolving around the Yang clan whose leader needs to be saved by his seven sons. There is a
trailer
to be seen on Fareastfilms that will whet your appetite.
"Drug War": The new movie from director Johnnie To revolving around a gangster, played by Louis Koo, who after his arrest is offered to help as a mole getting his former comrades into prison until he gets pangs of conscience. A trailer with English subtitles can be watched at
Fareastfilms
.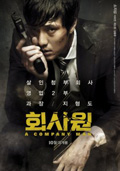 "A Company Man": In this slick revenge thriller So Ji-sub ("Always", "Rough Cut") takes on the role of a company man, a hitman who suddenly wants to quit his profession for a woman and thus is hunted by his former allies. Though being extremely reminiscent of "A Bittersweet Life" it sure looks as fascinating, too. Watch the
trailer
. Definitely on my list of "can't wait to see".
"Lethal Hostage": In this Chinese thriller a hostage, actress Wang Luodan, falls in love with her kidnapper played by Sun Honglei ("The Road Home", "Triangle"). This one sure looks gritty and promising. A trailer can be seen over at
FarEastFilms
.
"The Kick": In this Korean movie by Thai director Prachya Pinkaew ('Ong Bak') a family of Taekwondo masters gets in the way of some robbers and finds themselve in quite a turmoil. Watch the nice trailer at
FarEastFilms
.
"Cross": In this interesting thriller from Hong Kong Simon Yam helps people who are suffering by killing them. Trailer looks great and artsy as well. Also co-starring Liu Kai-Chi, Eric Tsang and Nick Cheung. Watch the trailer
here
.
"07/07/'12": Updates will now be on an irregular basis, but normally twice a week. So check back often!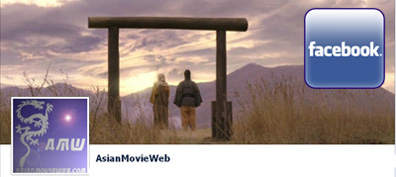 "06/23/'12": Hell must have frozen over. Yes, we are now officially on
facebook
... Like us or hate us, but more importantly than that simply spread the word.
I'll post news there in English only, so sorry to all the German readers. I also hope that concerning the English reviews I will catch up with the German ones in the next few weeks. Hope to hear from you soon!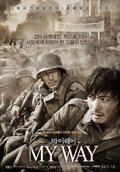 "My Way": Not really that much of a news piece anymore, here is Kang Je-gyu's ("Taegukgi") newest war epic. The film revolves around two marathon runners in Japanese-occupied Korea. The Japanese one among them is played by Joe Odagiri ("Dream", "Azumi") and the Korean one by Jang Dong-kun ("Fighter in the Wind", "Wild Card") who find themselves in Europe during World War II. More infos and a trailer over at
FarEastFilms
.
"Deranged": In this Korean horror movie a strange infection turns people into mindless body bags that throw themselves into the sea. Eventually one man starts to unravel the mystery and a conspiracy unfolds. The teaser trailer looks pretty good. So for everyone who is into "Outbreak"-like films watch the teaser
here
.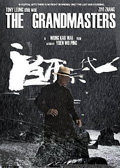 "The Grandmasters": Everyone wants a piece of the Ip Man money making machine. Now it's Wong Kar-Wai's turn ("In the Mood for Love"). Tony Leung Chiu-Wai is embodying the martial arts expert and Zhang Ziyi is on board as well. Maybe the movie's greatest asset: Yuen Woo-Ping is responsible for the martial arts choreography. Looking forward to it. Trailer can be seen
here
.